My Team
Matt Martin has earned his CERTIFIED FINANCIAL PLANNERTM cerfication and specializes in a client centered approach…
Focused on a plan- Not a product.
Our team delivers comprehensive financial plans that are customized to your unique situation. We take the time to understand what's important to you. We work as your partner in planning your path to financial security, implementing your strategies and revisiting your plan to meet changing needs and priorities.
To schedule an appointment as a new client or to review your current plan- Contact Cassandra at 605-791-4214.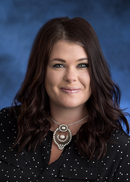 Cassandra K Banton
Mission: "To help support an ambitious and striving team that is passionate about helping people identifying their financial needs and reaching important goals while building relationships that encompasses more than business, but a lifetime alliance."
Cassandra started at Northwestern Mutual in August of 2016. She was eager to be a part of team that had purpose.
Cassandra assists with all phases of implementation. Cassandra has extensive knowledge with our insurance products and can assist with questions regarding billing accounts, current values, policy updates, and other customer service needs. Cassandra assists in onboarding new investment clients.
Cassandra enjoys making memories with her family. She is engaged to be married in May, 2018 to her fiancé, Keith Banton. She keeps busy raising her daughter, Emberlyn (10) and her nephew Rowan (1). She enjoys the summertime, watching her daughter play softball, camping, fishing, BBQing with friends, and traveling.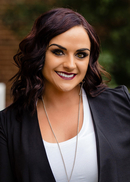 Spencer M Gossel
Director of Business Development
Office 605-791-4210

Mission: "Do Things With Purpose… On Purpose."
After attending Black Hills State University and getting her Bachelors in Business Marketing and Management- Spencer joined the Northwestern Mutual team in 2014 as the Director of Recruiting. She has always loved her role in building the office and introducing people to this amazing career. In 2018 Spencer joined Matt's team as the Director of Marketing and Business Development, she handles new client relationships, brand marketing, community and campus engagement, client appreciation and educational events.
Spencer enjoys spending all of her free time with her son Bentley (8)- exploring the Black Hills- hiking, swimming, & kayaking.